All Lost Pets for Niagara SPCA and Humane Society
Please enter the Alphanumeric Code (Tag ID) below. If you cannot find a match, please contact our HomeSafe(™) Team at 1-855-249-1370 so we can help get this pet home quickly!
There are currently no lost pets in the jurisdictions we serve!
Pets Returned Home
Blk/wht SHIH TZU
Lost Date
February 21/2017
Found Date
February 21/2017
Black and white Siberian Husky
Lost Date
July 3/2017
Found Date
July 3/2017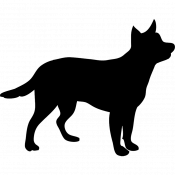 Tri Beagle
Lost Date
September 6/2018
Found Date
September 6/2018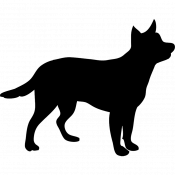 Tri Beagle
Lost Date
September 14/2018
Found Date
September 15/2018
Black & tan German Shepherd/Husky
Lost Date
April 18/2019
Found Date
February 8/2023
Lost Date
September 14/2019
Found Date
October 15/2019
Lost Date
February 16/2020
Found Date
February 16/2020
Black and white Shih Tzu
Lost Date
April 9/2020
Found Date
April 9/2020
Lost Date
July 16/2022
Found Date
July 30/2022
White with light brown patches and markings Bichon Shih Tzu Cross
Lost Date
October 3/2022
Found Date
October 3/2022
Fawn Pug
Lost Date
September 2/2016
Found Date
September 2/2016
Fawn Pug
Lost Date
October 28/2016
Found Date
October 28/2016
Fawn Pug
Lost Date
April 28/2017
Found Date
May 25/2017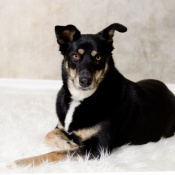 Lost Date
December 9/2022
Found Date
December 9/2022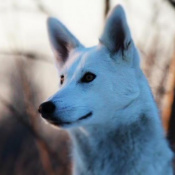 Wht/gry HUSKY
Lost Date
January 12/2019
Found Date
January 13/2019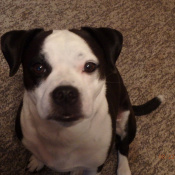 Blk/white BULLDOG X
Lost Date
March 9/2020
Found Date
March 9/2020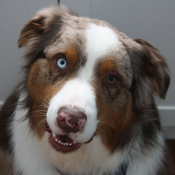 Red merle Australian Shepherd
Lost Date
June 8/2018
Found Date
June 8/2018
Lost Date
August 27/2018
Found Date
August 27/2018
Brindle SHEP/LAB
Lost Date
January 27/2017
Found Date
January 26/2017
Lost Date
March 16/2017
Found Date
March 16/2017
Lost Date
August 23/2019
Found Date
November 19/2019
Brown Cocker spaneil
Lost Date
February 8/2023
Found Date
February 8/2023
Blue/grey Domestic Shorthair
Lost Date
May 11/2017
Found Date
May 12/2017
Blue/grey Domestic Shorthair
Lost Date
July 1/2022
Found Date
July 1/2022
Lost Date
June 6/2017
Found Date
June 15/2017
Tri Beagle
Lost Date
October 16/2017
Found Date
October 16/2017
White Mainecoon
Lost Date
October 10/2018
Found Date
October 11/2018
Cream/orange Pomeranian
Lost Date
May 11/2018
Found Date
May 12/2018
Blk/tan DOB PINSCHER
Lost Date
October 9/2020
Found Date
October 9/2020
Black with yellow eyes Longhaired
Lost Date
December 23/2017
Found Date
January 8/2018
Black and white Pointer mix
Lost Date
September 12/2018
Found Date
September 12/2018
Blue merle Sheltie
Lost Date
February 22/2020
Found Date
February 23/2020
Black and white Potcake- whippet ,German Shorthaired Pointer mix
Lost Date
May 25/2019
Found Date
June 6/2019
Black and brown Siberian
Lost Date
January 16/2021
Found Date
January 16/2021
Brown bengal
Lost Date
October 14/2018
Found Date
October 15/2018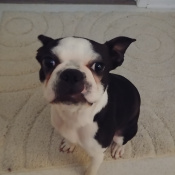 Black/white Boston Terrier
Lost Date
August 14/2018
Found Date
August 14/2018
Grey and white DSH
Lost Date
September 8/2019
Found Date
September 9/2019
Sable German Shepherd
Lost Date
December 23/2020
Found Date
December 24/2020
Red Dachshund
Lost Date
November 6/2018
Found Date
November 7/2018
Tri (white, brown, black) Australian Shepherd
Lost Date
October 9/2019
Found Date
October 10/2019
Gold Retriever (Golden)
Lost Date
January 22/2022
Found Date
January 30/2022
Brown SHEP/HUSKY
Lost Date
August 20/2020
Found Date
August 28/2020
Lost Date
January 4/2019
Found Date
January 4/2019
Lost Date
February 20/2019
Found Date
February 20/2019
Gold RETRIEVER
Lost Date
February 4/2019
Found Date
February 5/2019
Tan and black German Shepherd
Lost Date
February 3/2019
Found Date
February 5/2019
Black -
Lost Date
January 21/2019
Found Date
January 20/2019
Chocolate Labrador retriever
Lost Date
April 13/2019
Found Date
April 13/2019
Chocolate Labrador retriever
Lost Date
April 13/2019
Found Date
April 13/2019
Black and white Siberian Husky
Lost Date
January 2/2023
Found Date
January 2/2023
Black and white Lab Mix
Lost Date
March 23/2019
Found Date
March 23/2019
Grey Siberian Husky
Lost Date
May 13/2019
Found Date
May 14/2019
Tortiseshell Domestic Shorthair
Lost Date
November 24/2022
Found Date
November 24/2022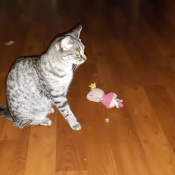 Dark grey with black strips Tabby
Lost Date
June 2/2019
Found Date
June 2/2019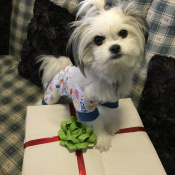 White, tan, grey Maltese/Shih Tzu Mixed breed
Lost Date
August 14/2019
Found Date
August 14/2019
Black and white Mixed Toy (looks like long-haired Chihuahua)
Lost Date
August 9/2019
Found Date
August 9/2019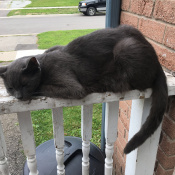 Dark-gray, light-gray Russian Blue
Lost Date
March 6/2022
Found Date
March 7/2022
Lost Date
October 4/2019
Found Date
October 4/2019
Lost Date
September 17/2021
Found Date
September 17/2021
Lost Date
September 30/2019
Found Date
October 3/2019
White Common cat
Lost Date
October 3/2019
Found Date
October 29/2019
Lost Date
May 18/2020
Found Date
May 18/2020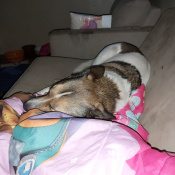 White with brown patches Border Collie
Lost Date
January 2/2020
Found Date
January 2/2020
Light-grey, black, white Main Coon Mix
Lost Date
March 7/2021
Found Date
March 7/2021
Light-grey, black, white Main Coon Mix
Lost Date
October 1/2022
Found Date
October 9/2022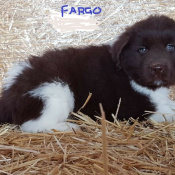 Chocolate and white Landseer
Lost Date
March 30/2022
Found Date
March 30/2022
Tri Basset Hound Mix
Lost Date
February 21/2020
Found Date
February 21/2020
Tri Basset Hound Mix
Lost Date
October 28/2020
Found Date
October 28/2020
Tri Basset Hound Mix
Lost Date
December 21/2020
Found Date
December 21/2020
Black Potcake
Lost Date
May 26/2022
Found Date
May 27/2022
Lost Date
April 6/2021
Found Date
April 7/2021
Dark-gray Domestic Shorthair
Lost Date
October 8/2021
Found Date
October 9/2021
Lost Date
September 9/2022
Found Date
September 9/2022
Lost Date
June 17/2022
Found Date
June 17/2022
Dark-gray Mix
Lost Date
July 19/2021
Found Date
October 9/2021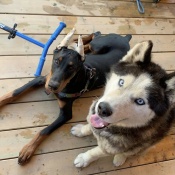 Lost Date
June 21/2018
Found Date
June 21/2018
Lost Date
December 4/2021
Found Date
December 4/2021
Lost Date
November 21/2022
Found Date
November 22/2022
Black Maine Coon
Lost Date
February 14/2022
Found Date
February 14/2022
Lost Date
March 21/2022
Found Date
March 22/2022
Blue merle Mini Australian shepherd
Lost Date
June 29/2022
Found Date
June 30/2022
Lost Date
July 5/2022
Found Date
July 4/2022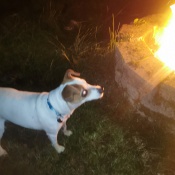 Brown/white Jack Russel
Lost Date
July 10/2022
Found Date
July 10/2022
Lost Date
November 1/2022
Found Date
November 1/2022
Black, tan German Shepherd Dog
Lost Date
November 30/2022
Found Date
November 29/2022
Black and tan Retriever (Labrador)
Lost Date
February 6/2023
Found Date
February 7/2023
Blk/grey/wht Siberian Husky
Lost Date
February 6/2023
Found Date
February 7/2023